The Art of Leading Change in a Hybrid World: Foundations Workshop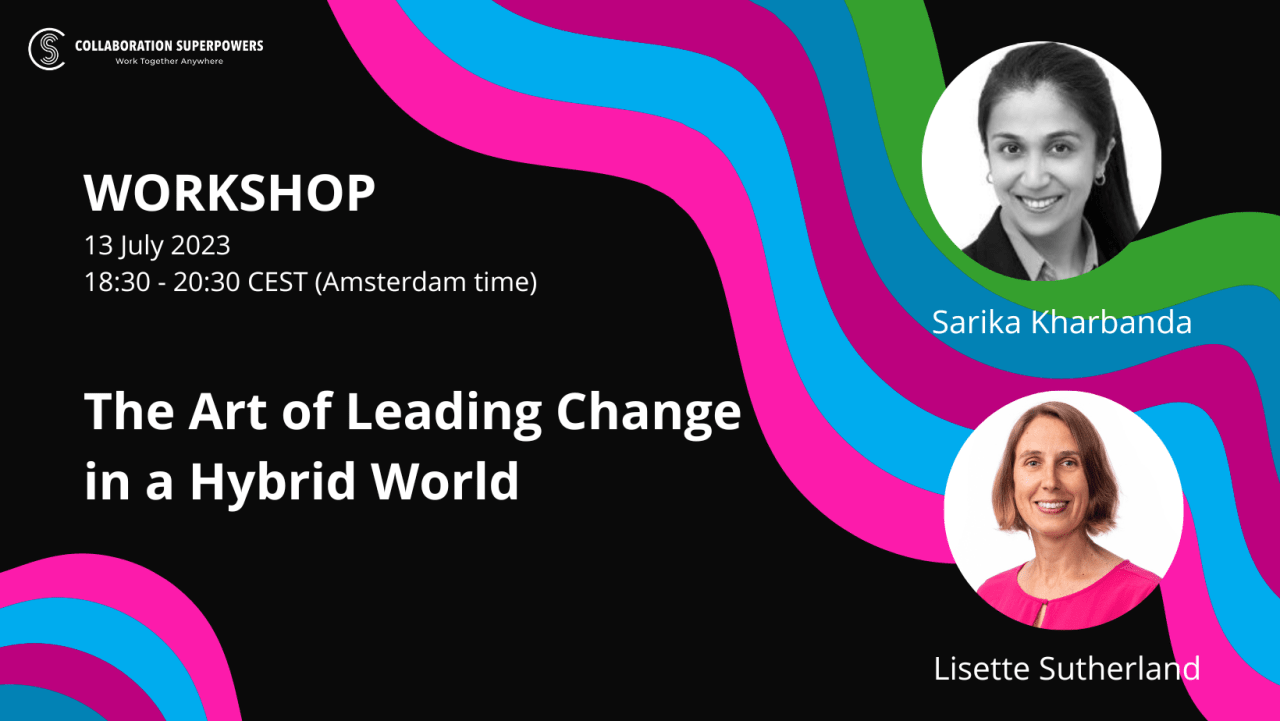 Online
November 8, 16:00 — 18:00 CET
Many companies are asking people to return to the office and work like we did before the pandemic. But it has become evident that we cannot return to how we worked before.
"The future of work is choice."
But when that future is done poorly, we get communication challenges, meeting fatigue, and a lack of team cohesion.
Yesterday's linear approaches to change can't keep up with today's fast pace of change. Are you wondering where to start? In this workshop, we enable you to jump-start your modern and lean change journey in the hybrid context.
Specifically, we will:
Explore and discuss the principles of hybrid leadership
Establish practical communication norms
Understand and explore the art and science of change with the "4 Dimensions of Change" Model
Dance with the system using the Modern and Lean Change Engine
Experiment with 1 or 2 elements of change to see how to get your change unstuck
Help you create an actionable plan to try in your own context

Join the amazing duo Lisette Sutherland and Sarika Kharbanda on this foundation journey of "The art of leading change in the hybrid context".


What you get
Certificate of Attendance

Handouts and recommended resources
Deck of virtual meeting cards
Dancing!
An actionable plan of experiments that you can try with your team

Who this workshop is for
HR professionals, hiring managers
Team leaders, project managers, program managers
Agile coaches, scrum masters, facilitators
Change agents
Product owners
Online
November 8, 16:00 — 18:00 CET